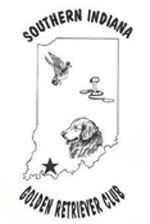 SIGRC
PO Box 2261
Evansville, IN 47728


Welcome to
Southern Indiana Golden Retriever Club Website!
Meetings are held the first Wednesday of each month unless noted otherwise. Please check the events tab for times and locations. Anyone interested in the Golden Retriever is welcome!

Please join us for an informative meeting with
Dr. Debra Schafer
Wednesday, May 6th, at 6 pm
Roca Bar 1618 S Kentucky Ave Evansville IN
Dr Schafer specializes in Eastern and Western veterinary medicine. These skills give your pet the best possible care:
acupuncture, chiropractic, food/herbal supplements,
modern medicines and low laser therapy
For reservations email Sue at sdstraeffer@yahoo.com,
by noon, May 5th

Guests can order their own dinner before 6pm
Dr Schafer will talk during dinner
This free event is open to all dog lovers
For more information on Dr Schafer, please visit the website, allgodscreaturesvet.weebly.com
or on facebook All-Gods-Creatures-Holistic-Healthcare

At this time we have no Golden Rescues available for adoption. Please go to our rescue tab for more information.


Our Mission . . .
To encourage and promote quality in the breeding of purebred Golden Retrievers regarding temperament, soundness, and appearance.


To urge members and the general public to accept standards as approved by the GRCA.


To do all in our power to protect and advance the interest of the breed by promoting responsible pet ownership.


To share the love of the breed through meetings, dog sport, rescue and social activities.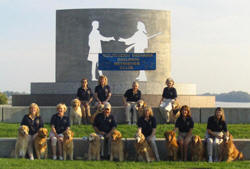 Use of the information found on SIGRC constitutes an acknowledgement that the user hereby releases and indemnifies the SIGRC, and its members, officers, directors, and webmaster from any and all liability and damages sustained by the user as a result of any and all information obtained or copied from this web site.